arma2:tools:3dsmax_toolset
3DS Max tools for ArmA 2 editing by Soul_Assassin.
Short feature list:
Automatically set up your project folder structures

Fast create blueprint cross

Easy unit scale sync with O2 simply 1:1 import

Fast and easy bake of Ambient Occlusion and diffuse colors

A super fast an efficient way of generating named selections, storing lists of named selections for re-use or exchange, sequential naming etc.

Create memory LODs straight in max and then easily assign mem points as rotation axis for objects to preview animations without ever exiting max.

Export your memory LODs to O2 with proper names

Link up you object and set up you bone structure

Generate complex model.cfg files based on your model straight in max within minutes!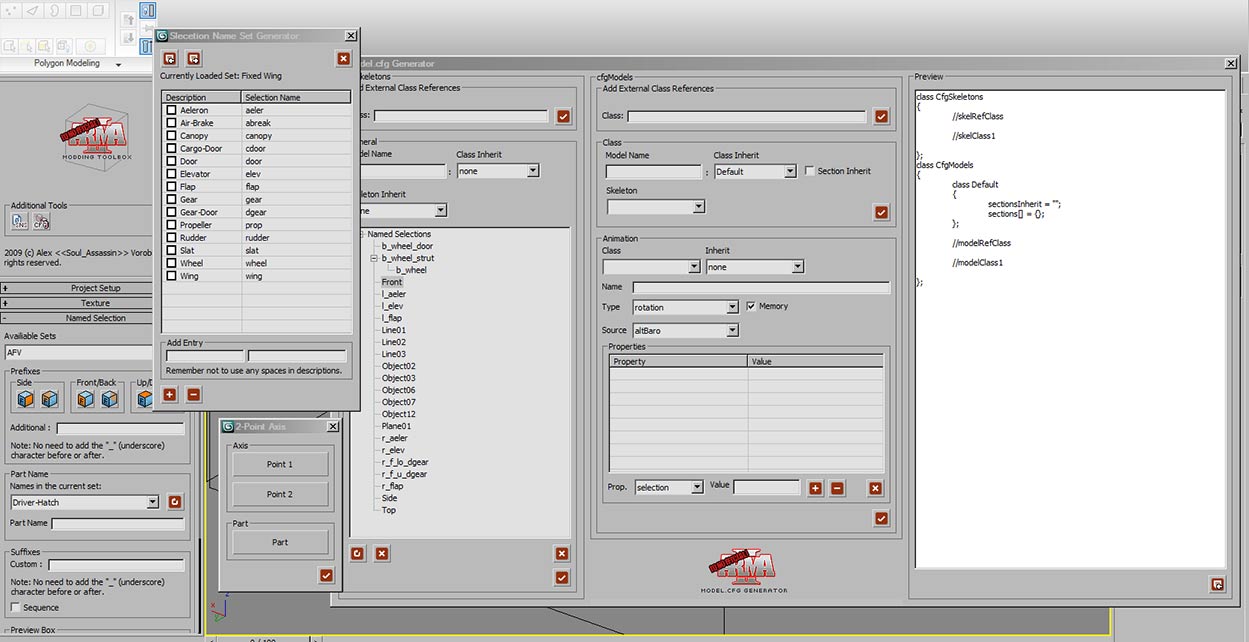 Tested on 2010 64/32bit, 2009 32/64 bit but theoretically should work with ver 9. min. for sure with 2008.
Download ArmAToolBox_1.1.7z and ArmAToolBox_1.1_patch1.7z.